Wayne Feil
To honor Wayne Feil's memory, and in lieu of flowers, the Feil family is raising funds to support the Cystic Fibrosis Foundation and the search for a cure. His two granddaughters have CF. Please consider making a gift today. Your support will help make a difference for all those with CF and their families. Thank you!
Recent Donations
2.
WL

Walter Leon M.D. P.A.
Your morning smiles and good mornings brightened our day. It was so wonderful being your office condo friend all of these years.
$25.00
3.
RL

Roger Lynn
Thank you for using this time to help others. Your dad no doubt would be proud.
$500.00
4.
DF

David & Margrit Feil
This donation is in honor of Wayne Gordon Feil, our cousin, who has two grandchildren with CF.
6.
LB

Louis Buckbinder
Dr Feil, Since 1993 you have served me & my family in all our Dental needs. Your professionalism, care, fantastic good nature, smile & generosity have left an indelible mark on me. Truely you are loved. God Bless you and your family with the hope of peace for your loved ones.
7.
SS

Sam Swan
This man was a guiding light in my life. When I left Dr. Feil after a visit I came away thinking maybe I, too, could someday maybe evolve enough to walk the path Jesus walked. The spirit was so strong in him you could see it in his eyes. He will be missed.
$100.00
8.
H

Herb and Susan Beckwith and Family
Remembering a special person who was our dentist and our friend for more than 35 years. Dr. Feil was a kind, compassionate man who loved his family very much. We will miss him.
9.
RU

Rex Underdown
In honor of Dr. Feil. He will be missed.
$100.00
10.
P

Pediatric Dentistry of Mansfield, Drs. Danny Wright, Deborah Sullivan, and Corey Menou
So very sorry to hear of his passing. Our thoughts and prayers are with his family and friends and this time.
$100.00
11.
K

Keri, Makenzie, Maddie, Doug and Keren
Hoping you can find comfort in the wonderful memories of Wayne. He was a wonderful man.
12.
N

Nieuwlandt Family
In memory of our friends Dad. We hope his efforts and others will lead to relief for many CF families.
$100.00
13.
D

Doug, Leaetta and Edita
With prayers and our deepest condolences. Doug, Leaetta and Edita.
$100.00
14.
MS

Michael Sheppard
The Center for Oral & Dental Implant Surgery, P.A. send our condolences to the friends and Family of Dr. Wayne Feil.
$200.00
15.
D

Dental Directions, Inc.
Mrs. Feil and family. You are in our thoughts and prayers.
$100.00
18.
CO

Cynthia Otwell
So sorry for the loss of this amazing man. God Bless you for this tribute to his name💖
19.
AB

Ashley Boyer
I am happy to make this donation in Bishop Feil's memory--he was such an amazing man and such an inspiration to me in my youth. I will always remember his contagious smile and happy attitude (especially at 6:00 AM during seminary) and the genuine love you felt in his presence--that he really cared about you. I really wish I could attend his funeral and take part in celebrating his life, but living far away doesn't allow me to do so. I feel so blessed to have benefited from this great man's love and example in this life.Thinking and praying for you Feil family.
$100.00
20.
CB

Charles Brown
In honor of Wayne Feil DDS
21.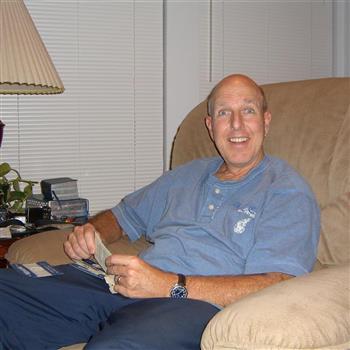 Robert Feil