Gary W. and Dan Thomason
To honor my loved one's memory, I am raising funds to support the Cystic Fibrosis Foundation and the search for a cure. Please consider making a gift today. Your support will help make a difference for all those with CF and their families. Thank you!
Recent Donations
$50.00
1.
CB

Clayton Byars
Donation presented in memory of JoAnn Thomason for Aspen Thomason
$100.00
2.
R

Rick Elliott
In memory of Jo Ann Thomason. Our thoughts and prayers are with you and your family. From Rick Elliott and Lockton Companies
3.
RD

Rick Drews
In honor of Dan Thomason's mother, Jo Ann.
$185.00
4.
S

SRTA Family
Sending our deepest condolences to the Thomason family during this sad time. Your SRTA family is thinking of you and sending love. Mrs. Thomason will be thought of often and fondly. May the care and love of those around you provide you all with comfort and peace during this difficult time.
5.
B

Brad and Beth Lemming
Gary Wayne and Danny, We're sorry to hear about the loss of your mom. Looking at the pictures brought back a lot of memories. She was a great aunt. Brad and Beth Lemming
$25.00
6.
RC

Robin Carraway
This donation is in honor of Aspen and In memory of Mrs. Jo Ann Thomason . We are so sorry for your loss and are lifting you in prayer. We love you guys. In His love, Bill and Robin Carraway
$100.00
8.
SB

Steve And Patty Barnes
In memory of Jo Ann Thomason with loving support for her great-grandson Aspen.
$750.00
9.
V

VBA
Dan, We are very sorry to hear of your loss. May this donation help her memory live on. The VBA Team
10.
WB

Wesley Blankenship
Courtney and I are thinking of and praying for your family. We love you and forever grateful for you.
11.
G

Glenn and Karen Willis
In memory of Jo Ann Thomason.
12.
M

Mandy Richards
Your sweet Mom/Granny was a great example of a Godly mother/ grandmother and an inspiration to others. Keeping your family in my prayers and also donating in honor of Aspen and those with CF. Closer to a cure every day!
13.
JR

John Runnion
Thinking of you and the entire family during this difficult time
$100.00
14.
WS

William Skeeles
In honor of Aspen Thomason by Holmes Shaw Agency
15.
RB

Richard Brewer
I'm praying for the entire family as you grieve your loss, but also celebrating with you that she is now living in paradise!
16.
G

Georgia Bankers Association, GBA Insurance Trust and GBA Retirement Services
Jo Ann was such a sweet lady who will be missed. Our prayers are with your family during this difficult time time. Praying for a cure for Aspen and others with CF.
$100.00
17.
MG

Mike And Ashleigh Gunter
Danny, Debbie, so sorry to hear about your mother's passing. Thinking about you and your family. Sending you love from Oregon - hold each other tight.
18.
MY

Michele Yarbrough
Love you guys! Praying for everyone during this time! #cure4aspen
19.
BB

Barbara Bare
So sorry for your loss! She is rejoicing in heaven with all the other angels.
20.
RM

Ralph Mitchell
So sorry for your loss! JoAnn was a special friend. God truly used her in many peoples lives.
$200.00
21.
PI

Paragon Benefits Inc.
In honor of Jo Ann Thomason and all the lives she touched for good. Your family is in our prayers.
22.
MO

Mike And Mary Odom
Dan, Debbie and family, we are saddened to hear of your mother's death. It sounds like she shared wonderful gifts with her family and many others. Blessings to you during this difficult time. Mike and Mary Odom
$100.00
23.
W

Wellview Health
You are in our thoughts and prayers during this time of loss. All your friends at Wellview.
$50.00
24.
JS

Jena Story
So sorry for your loss! Praying for your family. -Jena and James Story Signal Mountain, TN
25.
JC

James And Pat Crowley
In memory of JoAnn Thomason.
$50.00
26.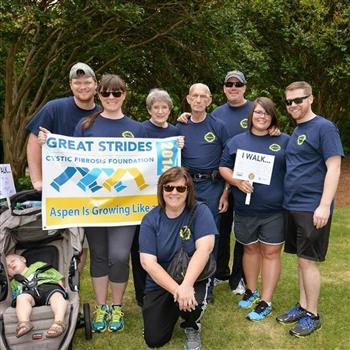 Gary W. And Dan Thomason